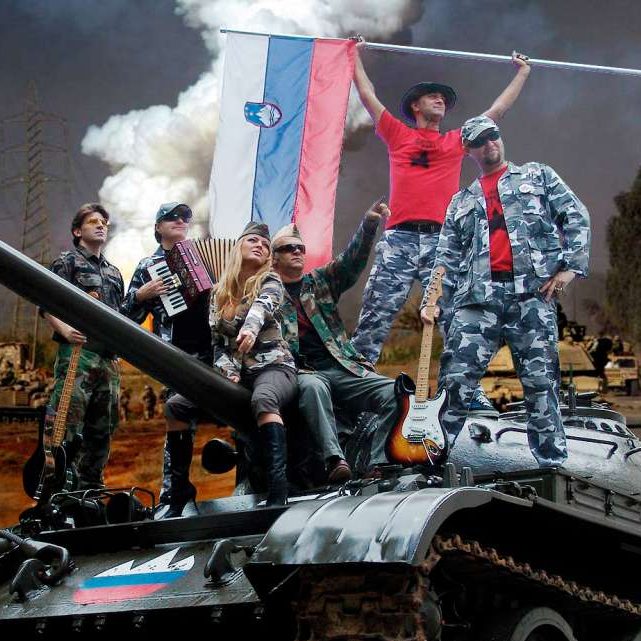 New Vision Arena - 13. 8.
Rock group Rock Partyzani has been active for the past 18 years and has had more than 1000 performances in Slovenia and abroad. Their performances and music programme are spiced up by a special show, full of nostalgia, patriotism and humour, charged with uncompromising rock and roll, the biggest Yugoslavian, Slovenian and worldwide pop hits, Oberkrainer satire, evergreen popular songs, the most beautiful ballads and today's hits.
Rock Partyzani are all that, a musical guerrilla, impactful and energetic! The members of the group are all renowned artists, who were previously members Agropop, Botri, Martin Krpan, Don Mentony Band: Darja Drobnič, Aleš Klinar, Robert Sršen, Franci Zabukovec, Janez Nared and Vojo Djuran.